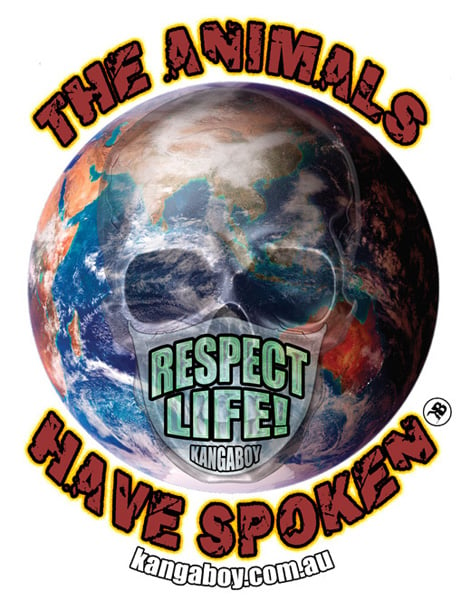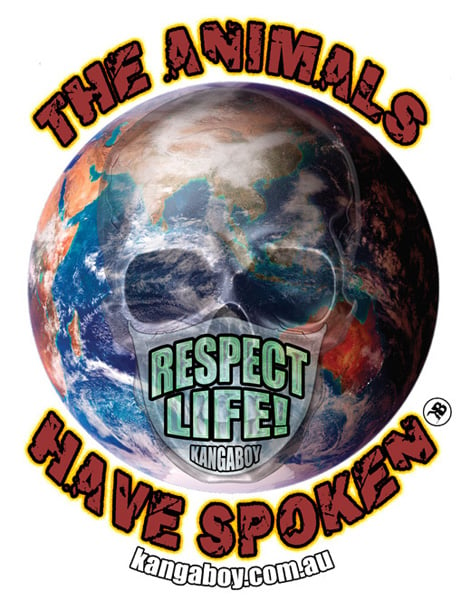 NEW! - KANGABOY STICKERS
$5.00
THE ANIMALS HAVE SPOKEN
BUY 2 GET 1 FREE - *Special Offer!
Kangaboy's Pandemic Awareness Sticker Defending The Animals and Raising Awareness To The Disgusting Treatment Of Animals By Humans, Highlighting The Fact That Animal Agriculture is the Cause of Pandemic Viruses, with coronavirus gripping the world, killing and changing the way we live forever!
Humans must learn to RESPECT LIFE or the next killer virus may make this one look like a skip in the park!
Kangaboy Stickers are Made Tough for Outdoors & Indoors designed to last at least 3yrs outdoors - So grab your stickers today and Stick 'Em Up For Animals!
SIZE: 130x110mm
Current Exchange Rates as at June 20, 2020
$5 Aussie Dollars = Approx: 3 USD, 3 EURO, 2.5 BP
*Special Offer - Receive 1 Free Sticker when you purchase at least 2 stickers in one single order transaction.